IPL 2022 El Clasico LIVE streaming for free: 5 big reasons to watch MI vs CSK-  IPL 2022 has witnessed the Chennai Super Kings (CSK) and the Mumbai Indians (MI) fall off into unfamiliar territory. The two most successful franchises in the league's history have got off to a rocky start. Follow IPL 2022 Live Updates and MI vs CSK Live Updates on Insidesport.IN. 
Defending champions CSK finally tasted victory in their fifth attempt, beating the Royal Challengers Bangalore (RCB) by 23 runs. Five-time champions Mumbai, however, are yet to open their account after five attempts in the tournament.
With high stakes and all chips in for tonight's mega- battle, let's take a look at 5 BIG REASONS to watch IPL El Classico between MI vs CSK.
IPL 2022 Points Table / IPL 2022 Orange Cap / IPL 2022 Purple Cap / IPL 2022 Full Schedule / IPL 2022 Most FOURS / IPL 2022 Most SIXES
IPL 2022 El Clasico LIVE streaming for free: 5 big reasons to watch MI vs CSK as CHAMPIONS in fight to stay alive in IPL 2022- check out 
Battle for Survival
MI and CSK are the two most successful teams in the history of the Indian Premier League. However, the ongoing season hasn't been exactly going their way, with the both the teams languishing at the bottom half of the table. Now, with the season going deep and every match getting intense, the battle for survival for this two heavyweights definitely promises to be a mouthwatering encounter.
MI vs CSK Head to Head: 
CSK won: 13
MI won: 19
2. Keep an eye out for Arjun Tendulkar!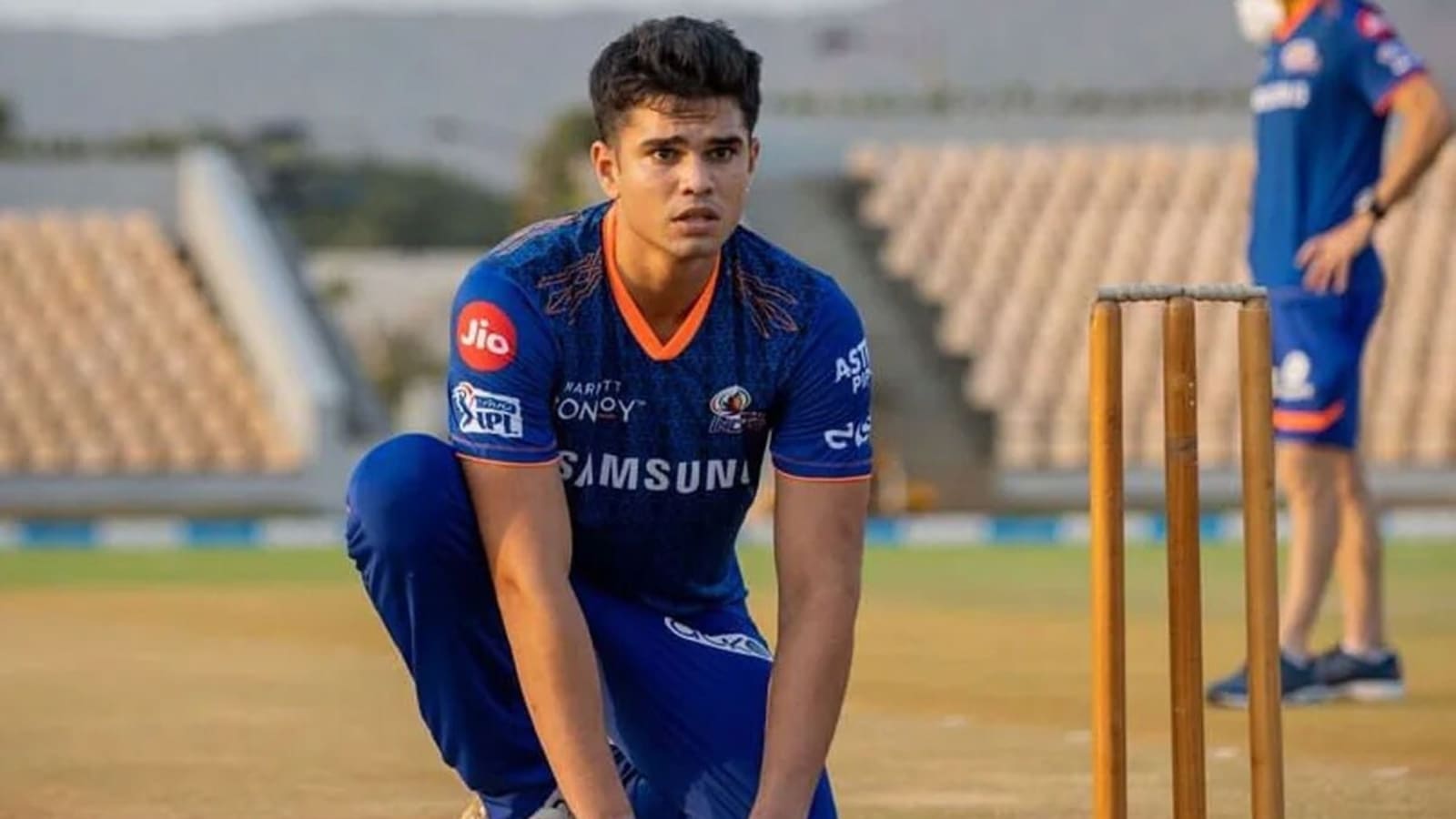 Arjun Tendulkar is set to make his IPL debut for Mumbai Indians? The talks are rife that the one of the most eagerly awaited debut in the league could happen when MI face Chennai Super Kings tonight.
Earlier, the Rohit Sharma-led 5 times champions teased Arjun's possible debut against KL Rahul's Lucknow Super Giants (LSG) via Instagram.
3. Witness Future stars in the making
Over the years, Mumbai and Chennai have been headlined by a number of superstars, including Rohit Sharma, Jasprit Bumrah, Kieron Pollard, MS Dhoni, Suresh Raina and Ravindra Jadeja. The start of a new three-year cycle means that both franchises have ushered in a new era.
Rohit will turn 35 by the end of this month, while Dhoni has already handed over the reins to Jadeja. An inevitable transition beckons for both franchises and such a period usually comes with performances where teams blow hot and cold.
Both Mumbai and CSK have experienced more of the same thus far, but have also had a couple of young Indian players step to the fore. While Tilak Varma has shown maturity beyond his age for Mumbai, Shivam Dube has been Chennai's best batter thus far in IPL 2022.
With multiple other young Indian talents waiting in the wings, both teams could use this year to blood them into the main setup. Once that happens and a winning formula is struck, dominating the league for years is something that neither team is averse to!
IPL 2022 El Clasico LIVE streaming for free: 5 big reasons to watch MI vs CSK as CHAMPIONS in fight to stay alive in IPL 2022- check out 
4. Playoff Scenario for MI: Here's how Mumbai Indians can qualify for IPL 2022 Playoffs:
While it is not new for MI to lose initial games but losing 6 games in a row is a straight-up new record for the franchise in this nightmarish start. Yes, the Rohit Sharma-led team is struggling right now as they have a net run rate of -1.048, the worst of the IPL 2022 so far. Meanwhile, the other two teams with negative NRR are CSK and SRH. From this current stage, Mumbai Indians will have to will at least 7 matches out of the left 8 eight to survive in the tournament and that too with good margins to convert the current negative run rate into positive.
However, taking points tally to 14 isn't enough as this season of IPL has 10 teams and to mark their confirmation in top 4 MI should win all 8 of the remaining matches and bag 16 points to be among the contenders for play-offs as a tally like 12 points (6 wins) will not make them eligible for a playoff berth. Their chances to qualify for IPL 2022 knockouts also depend on other teams' performances also.
MI so far in IPL 2022
Lost to DC by 4 wickets
Lost to RR by 23 runs
Lost to KKR by 5 wickets
Lost to RCB by 7 wickets
Lost to PBKS by 12 runs
Lost to LSG by 18 runs
IPL 2022: KL Rahul, Athiya Shetty getting Married? Second South Indian wedding on the cards after Maxwell-Raman wedding, check out
5. Playoff Scenario for CSK: Here's how Chennai Super Kings can qualify for IPL 2022 Playoffs:
This is the second time after the 2010 agony that CSK had lost 4 matches in a row but the franchise usually qualifies for the play-offs except for 2020, when Chennai had its worst campaign ever and it failed to enter the top 4.
CSK have 2 points from 6 matches and have a Net Run Rate of -0.638. Chennai is in a slightly better position than Mumbai Indians. To qualify, CSK in their 8 remaining matches to win at least 6 of them to retain any chances of getting into playoffs. But keeping 10 franchises in mind, CSK needs to win 7 out of 9 matches and look to reach 16 points. Also, right now there are 7 teams with 6 or 8 points that will hit Chennai on their way to playoffs making at least 8 matches win a must in the tournament for a real shot at qualifying for playoffs.
CSK so far in IPL 2022
Lost to KKR by 6 wickets
Lost to LSG by 6 wickets
Lost to SRH by 8 wickets
Won against RCB by 23 runs
Lost to GT by 3 wickets
IPL 2022 El Clasico LIVE streaming for free: 5 big reasons to watch MI vs CSK as CHAMPIONS in fight to stay alive in IPL 2022- check out 
Follow InsideSport on GOOGLE NEWS