Cricket fans have been instructed to "buckle up and get ready for the ride" after the appointment of Brendon McCullum as the new coach of England's men's Test team was confirmed on Thursday.
The 40-year-old had gone into the recruitment process as an outside bet for the white-ball role but emerged from it as the unanimous choice of the England & Wales Cricket Board's four-man panel to lead the red-ball team on a path towards what they hope will be greater achievement and excitement.
England have won only one of their last 17 Tests and are being overhauled following the dismissal of coach Chris Silverwood in January after the team's abject Ashes performances, and the resignation of the captain, Joe Root, following the series defeat in the West Indies in March.
"Obviously England struggled over the last couple of years, and the style of play has been questioned as well, and it gives me the opportunity to try and bring in that real freshness," McCullum told SENZ radio in New Zealand on Friday. "Trying to bring a team which is rock-bottom at the moment out of that situation and try and build something long term, sustainable and successful, that was where the challenge lay."
Ben Stokes – who was born in Christchurch in New Zealand, just a couple of hundred miles from McCullum's childhood home in Dunedin – was named as the side's new captain last month. Their first series together will be against the Black Caps, beginning at Lord's on 2 June.
Rob Key, another recent appointment as England's managing director of men's cricket, said he hoped the pair would form a "formidable partnership", but their union is not without risk: McCullum has never coached a first-class team while Stokes's only experience of captaincy in first-class cricket was a single Test against West Indies in 2020. "It has been a real privilege to get to know him and understand his views and vision for the game," Key said of McCullum. "He has a recent history of changing cricket culture and environments for the better, and I believe he is the person to do that for England's red-ball cricket. I believe in Brendon and Ben Stokes – a formidable coach and captain partnership. Time for us all to buckle up and get ready for the ride."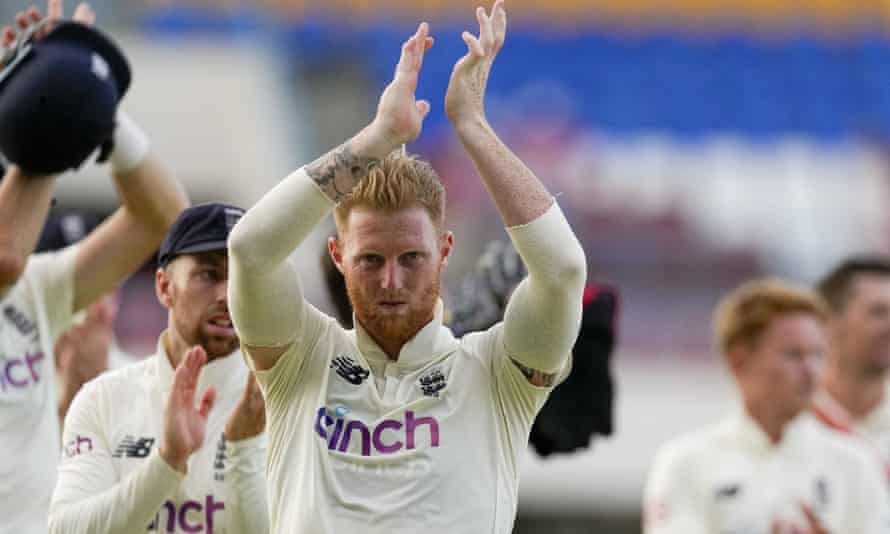 McCullum, who will leave Kolkata Knight Riders at the end of their IPL campaign after three years as head coach, also coached Trinbago Knight Riders to the 2020 Caribbean Premier League title. Known for an inventive and attacking approach to both batting and captaincy, he led New Zealand in 31 of his 101 Test matches and oversaw the start of a process of improvement that culminated, five years after his retirement, in them winning the inaugural World Test Championship last summer.
"The way Ben Stokes plays the game is very similar to the way I play the game and how I love coaching the game, and that's to play with a bit of freedom and to try to put pressure back on the opposition," McCullum said. "For me Test cricket is on a downward trend in regards to popularity, and I looked at it and said, 'If anyone's going to reinvigorate Test cricket and get it popular again and attractive for the next generation it's going to be England.' So if [we] can be at the real forefront of that by playing an attractive brand of cricket, play with a smile on our face, try and entertain, then Test cricket's got a chance. And I was kind of like, 'Crikey, I've got to give this a crack if they think I'm the right person.' It all happened quickly, but I'm incredibly humbled and delighted to be in the chair."
McCullum said he had applied for the role only after being asked to do so by Key, and that though he had been considered more likely to be given the white-ball job, "that didn't interest me because the team is flying. I wasn't interested in a cushy kind of gig."
Identifying the right person for that role is an ongoing process with Matthew Mott, current coach of the Australia women's white-ball team and former coach of McCullum at KKR, emerging as a leading contender.