Key events
Millie Bright may not have played Real Madrid before but she is fully aware of what her side will encounter on the pitch. "We have to be switched on defensively," she said. "It's going to be an interesting game and it's going to be feisty but it's certainly one we're ready for. We take it game by game. We want to keep showing our dominance, keep progressing as a team, but ultimately get the job done, get the win and keep proving ourselves in Europe."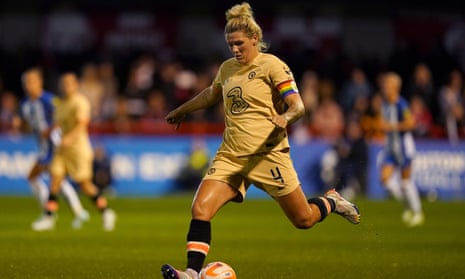 The match today will see the first meeting between Chelsea and Real Madrid. So while they will have knowledge of each other's tactics from footage, they haven't encountered each other on the pitch. An interesting match ahead …
Real Madrid star Caroline Weir is going to use her experience of Chelsea to help her side in the match. She said: "We're excited to be here and it'll be a big test. The team's feeling good and we're in good form. Chelsea are a good team, who I've played against several times. They have plenty of experience, their players are very physical and they're doing well in the league".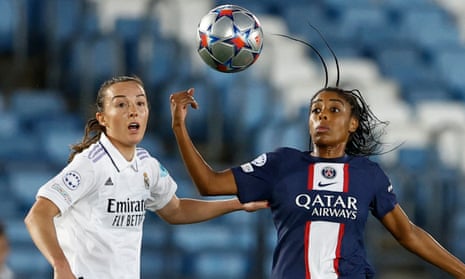 Chelsea manager Emma Hayes has spoken about Pernille Harder's injury, saying she is irreplaceable in her squad and it is a "huge blow" to have her out. Harder sustained the hamstring injury while on international duty with Denmark and Hayes spoke on her frustration. "I think it is outrageous that players are put in those positions," said Hayes. "Yes, there is an international calendar, and I know there are going to be changes so they [players] could perhaps be with international for longer periods and then with their club for longer periods. It's the travel and the in between that causes a lot of the problems. For someone like Pernille she always wants to do everything. It's not the fault of anybody, sometimes with these injuries they come for many different reasons. But I certainly feel players playing in World Cups and European Championships being given two weeks rest in between seasons is unacceptable for them. Forget about clubs and countries, we need to start putting the players first."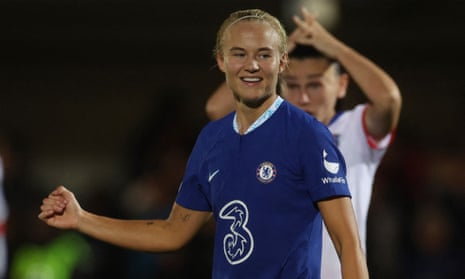 Here is that Real Madrid team news as promised! The club have made five changes from their 1-0 win over Sporting Huelva. Misa, M. Oroz, Esther, Feller and Freja Siri all come in and interestingly Del Castillo is on the bench.
Real Madrid starting XI: Misa, K Robles, Ivana, Olga, M. Oroz, Esther, Weir, Kathellen, Feller, Zornoza, Freja Siri.
Chelsea have made three changes from their 3-0 win against Tottenham. Fran Kirby, Johanna Rytting Kaneryd and Niamh Charles come into the starting 11. Pernille Harder and Maren Mjelde are both injured and so are not involved in today's match.
Chelsea starting XI: Berger, Bright, Ingle, Reiten, Kirby, Eriksson, Kaneryd, Kerr, Charles, Cuthbert, Buchanan.
I am on the hunt for the Real news, I'll update you when I have it.
Hello and welcome back to our Women's Champions League coverage. This evening we will be treated to a European clash between Chelsea and Real Madrid.
Chelsea top Group A after registering two wins, against Paris Saint-Germain and Vllaznia, while Real Madrid trail just behind them with a win against Vllaznia and a draw with PSG. The English club have been impressive in the tournament with their last outing seeing an 8-0 result over Vllaznia. Striker Sam Kerr scored four goals, becoming the first player in the Women's Champions League to score four in the group stage match.
The threat Chelsea will have to contain in the Real Madrid squad is Caroline Weir. Since signing for the Spanish club from Manchester City this summer she has gone from strength-to-strength. But can she down the Blues in their own back yard? We will find out from 8pm GMT.
The team news is out so stay tuned for all the updates.