Durand Cup LIVE – Durand Cup 2022 LIVE – The football season in India will kick start with the 131st edition of…
Durand Cup LIVE – Durand Cup 2022 LIVE – The football season in India will kick start with the 131st edition of the Durand Cup. Defending champions FC Goa will kick start the campaign against Mohammedan SC on Tuesday 16th August 2022 at the YBK stadium in Kolkata. A total of 20 teams will take part in Asia's oldest running competition with the final taking place on 18th September. The matches will be LIVE Streamed on Voot and telecasted live on Sports18. Follow Durand Cup 2022 LIVE updates with InsideSport.IN
Durand Cup LIVE: All you want to know about the Groups, FULL schedule, teams and LIVE Streaming on Sports18, Reliance Jio and VOOT: Follow Durand Cup LIVE UPDATES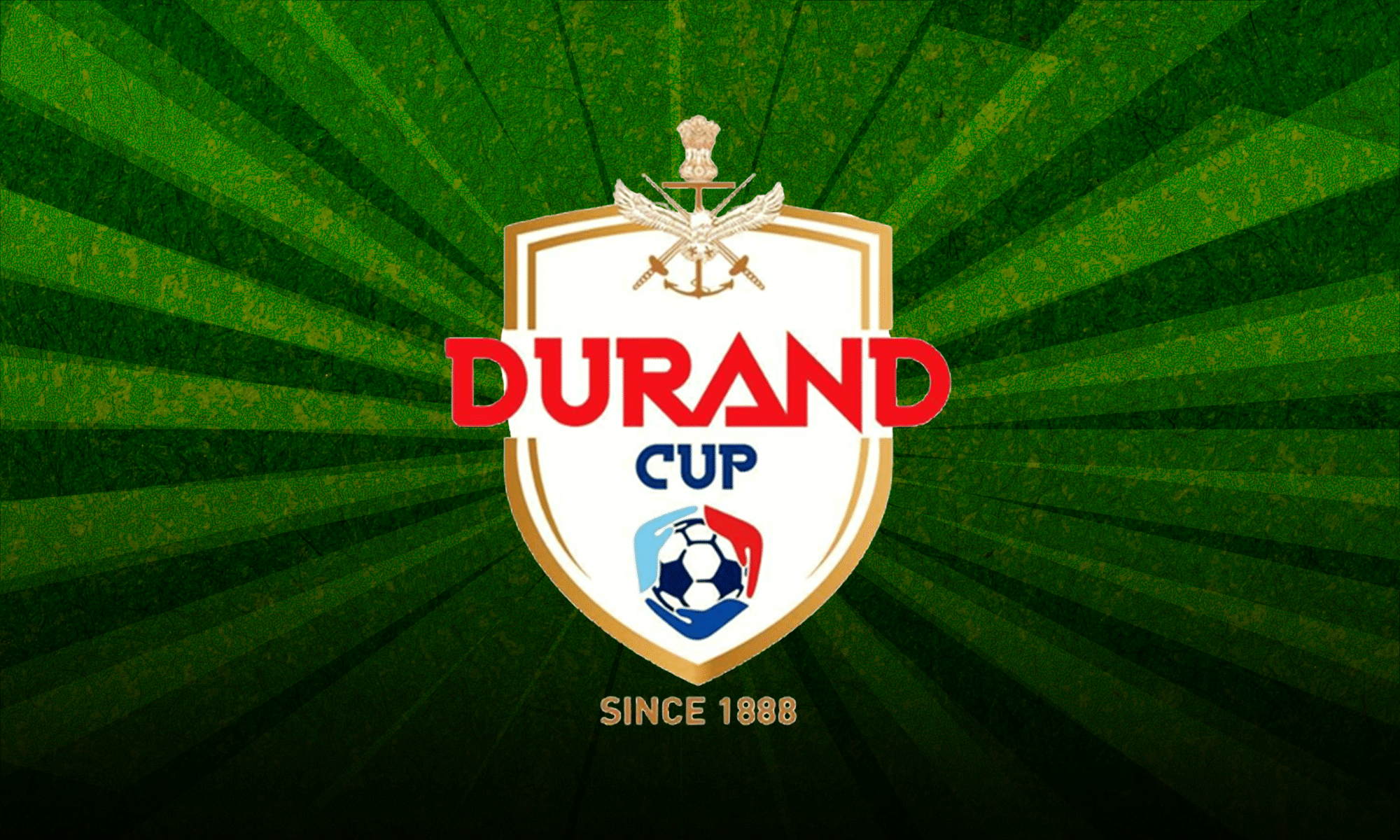 Durand Cup LIVE: All you want to know about the Groups, FULL schedule, teams and LIVE Streaming on Sports18, Reliance Jio and VOOT: Follow Durand Cup LIVE UPDATES
The 20 participating teams are clubbed into 4 different groups. Teams allotted in groups A and B will play their games in West Bengal while teams of groups C and D will play their respective games in Assam and Manipur.
The 20 participating teams comprise all 11 ISL clubs, 5 teams from the I-League, and 4 teams from the Army Contingent.
The Wait is finally over! We heard you & we are here to finally announce that this year, @Sports18 is our official Broadcasters. Get ready with your popcorn & enjoy the live telecast with your friends & family.#DurandCup #DurandCup2022 #IndianFootball pic.twitter.com/SEmMg1SQBd

— Durand Cup (@thedurandcup) August 8, 2022
The Durand Cup 2022 will be held in Assam, Manipur, and West Bengal. The tournament will be held in 5 venues. In West Bengal, the matches will be played at the Salt Lake Stadium, Kishore Bharati Stadium, and the Naihati Stadium. Assam's Indira Gandhi Atheltic Stadium and Manipur's Khuman Lampak stadium will host the remaining games.
The much anticipated Kolkata derby between ATK Mohun Bagan vs Emami East Bengal will take place on 28th August 2022.
Durand Cup LIVE: All you want to know about the Groups, FULL schedule, teams and LIVE Streaming on Sports18, Reliance Jio and VOOT: Follow Durand Cup LIVE UPDATES
Durand Cup GROUPS
Group A: FC Goa, Jamshedpur FC, Bengaluru FC, Mohammedan FC, Indian Air Force FT
Group B: Emami East Bengal, ATK Mohun Bagan, Mumbai City FC, Rajasthan United, Indian Navy FT
Group C: NEROCA FC, TRAU, Hyderabad FC, Chennaiyin FC, Army Red FT
Group D: Odisha FC, NorthEast United FC, Kerala Blasters FC, Sudeva Delhi FC, Army Green FT
Durand Cup LIVE: All you want to know about the Groups, FULL schedule, teams and LIVE Streaming on Sports18, Reliance Jio and VOOT: Follow Durand Cup LIVE UPDATES
Durand Cup Full Schedule
| MATCH NO | DATE | DAY | GROUP |  TEAM 1 | VS |  TEAM 2 | TIME | VENUE |
| --- | --- | --- | --- | --- | --- | --- | --- | --- |
| 1 | AUGUST 16, 2022 | TUESDAY | A | MOHAMMEDAN SC | VS | FC GOA | 19:00 | VYBK |
| 2 | August 17, 2022 | WEDNESDAY | A | JAMSHEDPUR FC | VS | BENGALURU FC | 14:30 | KISHORE BHARATI KRIRANGAN |
| 3 | August 17, 2022 | WEDNESDAY | D | NORTH EAST UNITED FC | VS | ODISHA FC | 17:30 | INDIRA GANDHI ATHLETIC STADIUM |
| 4 | August 18, 2022 | THURSDAY | B | MUMBAI CITY FC | VS | INDIAN NAVY FT | 15:00 | VYBK |
| 5 | August 18, 2022 | THURSDAY | C | NEROCA FC | VS | TRAU FC (TIDDIM ROAD ATHLETIC UNION FC) | 18:00 | KHUMAN LAMPAK |
| 6 | August 19, 2022 | FRIDAY | A | FC GOA | VS | INDIAN AIR FORCE FT | 15:00 | KISHORE BHARATI KRIRANGAN |
| 7 | August 19, 2022 | FRIDAY | D | SUDEVA DELHI FC | VS | KERALA BLASTERS FC | 18:00 | INDIRA GANDHI ATHLETIC STADIUM |
| 8 | August 20, 2022 | SATURDAY | C | CHENNAIYIN FC | VS | ARMY RED FT | 15:00 | KHUMAN LAMPAK |
| 9 | August 20, 2022 | SATURDAY | B | ATK MOHUN BAGAN FC | VS | RAJASTHAN UNITED FC | 18:00 | VYBK |
| 10 | August 21, 2022 | SUNDAY | D | NORTH EAST UNITED FC | VS | ARMY GREEN FT | 15:00 | INDIRA GANDHI ATHLETIC STADIUM |
| 11 | August 21, 2022 | SUNDAY | A | MOHAMMEDAN SC | VS | JAMSHEDPUR FC | 18:00 | KISHORE BHARATI KRIRANGAN |
| 12 | August 22, 2022 | MONDAY | C | TRAU FC (TIDDIM ROAD ATHLETIC UNION FC) | VS | HYDERABAD FC | 15:00 | KHUMAN LAMPAK |
| 13 | August 22, 2022 | MONDAY | B | EAST BENGAL CLUB | VS | INDIAN NAVY FT | 18:00 | VYBK |
| 14 | August 23, 2022 | TUESDAY | D | ODISHA FC | VS | KERALA BLASTERS FC | 15:00 | INDIRA GANDHI ATHLETIC STADIUM |
| 15 | August 23, 2022 | TUESDAY | A | BENGALURU FC | VS | INDIAN AIR FORCE FT | 18:00 | KISHORE BHARATI KRIRANGAN |
| 16 | August 24, 2022 | WEDNESDAY | C | ARMY RED FT | VS | NEROCA FC | 15:00 | KHUMAN LAMPAK |
| 17 | August 24, 2022 | WEDNESDAY | B | ATK MOHUN BAGAN FC | VS | MUMBAI CITY FC | 18:00 | VYBK |
| 18 | August 25, 2022 | THURSDAY | D | ARMY GREEN FT | VS | SUDEVA DELHI FC | 15:00 | INDIRA GANDHI ATHLETIC STADIUM |
| 19 | August 25, 2022 | THURSDAY | B | EAST BENGAL CLUB | VS | RAJASTHAN UNITED FC | 18:00 | KISHORE BHARATI KRIRANGAN |
| 20 | August 26, 2022 | FRIDAY | C | HYDERABAD FC | VS | CHENNAIYIN FC | 15:00 | KHUMAN LAMPAK |
| 21 | August 26, 2022 | FRIDAY | A | JAMSHEDPUR FC | VS | FC GOA | 18:00 | VYBK |
| 22 | August 27, 2022 | SATURDAY | A | MOHAMMEDAN SC | VS | INDIAN AIR FORCE FT | 15:00 | KISHORE BHARATI KRIRANGAN |
| 23 | August 27, 2022 | SATURDAY | D | NORTH EAST UNITED FC | VS | KERALA BLASTERS FC | 18:00 | INDIRA GANDHI ATHLETIC STADIUM |
| 24 | August 28, 2022 | SUNDAY | C | TRAU FC (TIDDIM ROAD ATHLETIC UNION FC) | VS | ARMY RED FT | 15:00 | KHUMAN LAMPAK |
| 25 | August 28, 2022 | SUNDAY | B | EAST BENGAL CLUB | VS | ATK MOHUN BAGAN FC | 18:00 | VYBK |
| 26 | August 29, 2022 | MONDAY | B | MUMBAI CITY FC | VS | RAJASTHAN UNITED FC | 15:00 | KISHORE BHARATI KRIRANGAN |
| 27 | August 29, 2022 | MONDAY | D | ODISHA FC | VS | SUDEVA DELHI FC | 18:00 | INDIRA GANDHI ATHLETIC STADIUM |
| 28 | August 30, 2022 | TUESDAY | C | NEROCA FC | VS | HYDERABAD FC | 15:00 | KHUMAN LAMPAK |
| 29 | August 30, 2022 | TUESDAY | A | BENGALURU FC | VS | FC GOA | 18:00 | VYBK |
| 30 | August 31, 2022 | WEDNESDAY | D | KERALA BLASTERS FC | VS | ARMY GREEN FT | 15:00 | INDIRA GANDHI ATHLETIC STADIUM |
| 31 | August 31, 2022 | WEDNESDAY | B | ATK MOHUN BAGAN FC | VS | INDIAN NAVY FT | 18:00 | KISHORE BHARATI KRIRANGAN |
| 32 | September 1, 2022 | THURSDAY | C | TRAU FC (TIDDIM ROAD ATHLETIC UNION FC) | VS | CHENNAIYIN FC | 15:00 | KHUMAN LAMPAK |
| 33 | September 1, 2022 | THURSDAY | A | JAMSHEDPUR FC | VS | INDIAN AIR FORCE FT | 18:00 | KISHORE BHARATI KRIRANGAN |
| 34 | September 2, 2022 | FRIDAY | D | NORTH EAST UNITED FC | VS | SUDEVA DELHI FC | 18:00 | INDIRA GANDHI ATHLETIC STADIUM |
| 35 | September 2, 2022 | FRIDAY | A | MOHAMMEDAN SC | VS | BENGALURU FC | 18:00 | VYBK |
| 36 | September 3, 2022 | SATURDAY | C | ARMY RED FT | VS | HYDERABAD FC | 15:00 | KHUMAN LAMPAK |
| 37 | September 3, 2022 | SATURDAY | B | EAST BENGAL CLUB | VS | MUMBAI CITY FC | 18:00 | KISHORE BHARATI KRIRANGAN |
| 38 | September 4, 2022 | SUNDAY | D | ARMY GREEN FT | VS | ODISHA FC | 18:00 | INDIRA GANDHI ATHLETIC STADIUM |
| 39 | September 5, 2022 | MONDAY | B | RAJASTHAN UNITED FC | VS | INDIAN NAVY FT | 15:00 | KISHORE BHARATI KRIRANGAN |
| 40 | September 5, 2022 | MONDAY | C | NEROCA FC | VS | CHENNAIYIN FC | 18:00 | KHUMAN LAMPAK |
Durand Cup LIVE: All you want to know about the Groups, FULL schedule, teams and LIVE Streaming on Sports18, Reliance Jio and VOOT: Follow Durand Cup LIVE UPDATES