On matters Premier League, and last night's north London derby, has there been a colder drive-by on a fellow manager than Antonio Conte on Mikel Arteta? Ouch.
Karen Carney, our columnist, looked at both finals, but has this to say on the Women's FA Cup.
Emma Hayes's side would see a Wembley victory over Manchester City as the cherry on the cake. There is something special about this group. They had to give everything in the Women's Super League right up to the final moment to ensure they won a third successive title. For months they have known any slip could give Arsenal the advantage, which will have focused minds when the issues surrounding the club could have been a distraction.

….

Chelsea will be confident going into the final but I fancy Manchester City, which I know sounds really strange. They will have had less pressure recently, even though they've had to fight for their Champions League spot. They were comfortable in the end because of how they've been playing. They won their final nine league games, scoring for fun, and everyone has been chipping in with goals.
Chelsea will not need reminding of the role Liverpool's second-choice goalkeeper played in their downfall when the sides last met at Wembley. The form of Liverpool's first choice – or "the best goalie in the world", to use Jürgen Klopp's description – places a greater obstacle between Thomas Tuchel's team and payback in Saturday's FA Cup final.
Lukaku set for talks over Chelsea future
Romelu Lukaku's agent plans to hold talks with Chelsea's new owners over the striker's future and has admitted that "there was a problem" with the Belgium international earlier this season.
Lukaku has had a challenging campaign since joining Chelsea from Internazionale for £97.5m last summer and he clashed with Thomas Tuchel after questioning the manager's tactics during an unauthorised interview with Sky Italia last November.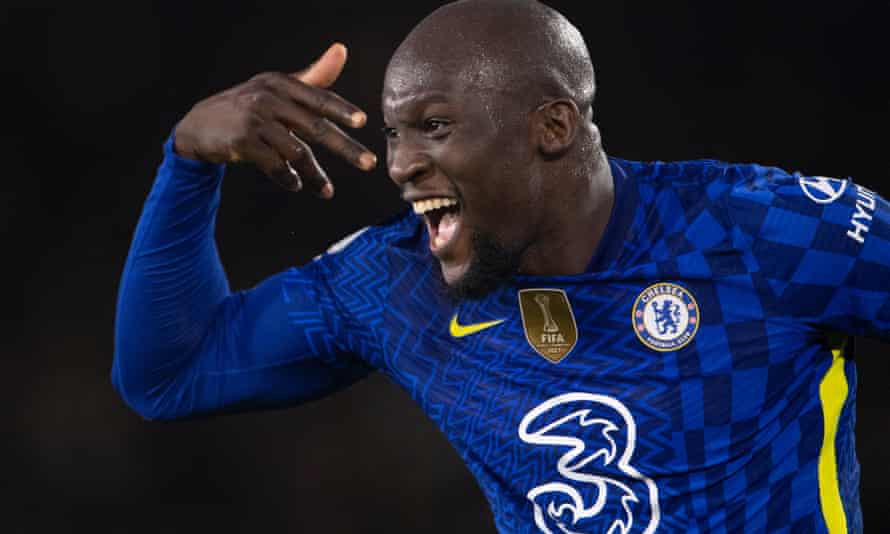 However the 29-year-old's form has picked up in recent weeks – he could start tomorrow's FA Cup final against Liverpool after scoring three goals in his last two appearances – and the former Manchester United striker's agent, Federico Pastorello, has dismissed the prospect of him joining Inter or Milan this summer. Pastorello pointed out that Lukaku has scored 15 goals this season and insisted that he wants to fight for his spot at Chelsea.
"For the cost of the transfer, no one could have expected such a situation," he told La Repubblica. "I do not discuss the tactical choices, but it is obvious that there was a problem. The numbers, however, must be considered – he is still the team's best scorer, with less playing time compared to his teammates.
"The situation must be carefully assessed. Now there is Champions League qualification to secure, there is the FA Cup final. Romelu is focused on this, we have not talked about anything else."
Lukaku loved his time at Inter but Pastorello said reports of him wanting to return to Italy are untrue. "Much ado about nothing," he said. "He has the club and the fans in his heart, he has never hidden it, like his love for Anderlecht where he would like to end his career.
"It's nonsense to speculate on negotiations: Chelsea have just defined the takeover of the club, we still don't know our new interlocutors, let alone if we can hypothesize talks with Inter, AC Milan or whatever. We have to be patient and wait."
Chelsea could struggle to find a buyer for Lukaku given that he earns around £300,000 a week. The Stamford Bridge club are close to being bought by a consortium led by Todd Boehly.
I got 22, see if you can beat that.
A return to Old Trafford for Fergie's former assistant.
It was McClaren who is credited with the famous phrase: "Manchester United never lose, they just run out of time."
Things have changed a bit since then.
Luton v Huddersfield tonight, and Ben Fisher sets up the tie.
Luton's achievement is all the more remarkable given their modest resources. Their recruitment has been shrewd. They have a bottom-three budget smaller than some of the teams chugging along in League One, and their squad was assembled for less than £1.5m. Kal Naismith, Reece Burke, Jordan Clark and Gabriel Osho are among those who have thrived since arriving on frees. Elijah Adebayo, signed from Walsall last year, and Harry Cornick, who joined from Bournemouth in 2017, have impressed in attack.
Up for the cup, then. And league, still. Such is the convolution of the calendar that the men's FA Cup final is being played with two matches of the Premier League to be played by most teams, while the women's final – rightfully being played after the WSL season – is being played amid some vital men's Premier League football. Oh well, on we go and the men's FA Cup final is a repeat of both the final of 2012 – won 2-1 by Chelsea – and this season's Carabao Cup final, won on penners by Liverpool.
The women's FA Cup final sees Chelsea go for the double and defend the trophy they lifted in December after last season's final was delayed by Covid.
And then there's the Championship play-offs, being played tonight and tomorrow, starting with Luton v Huddersfield, and then followed by Sheffield United v Nottingham Forest, meaning there's a 3/4 chance the Premier League's newest team will be off the M1.
Sunday sees the return of the Premier League with so much at stake, and seven matches being played. After last night, Tottenham v Burnley takes the eye, with the Clarets fighting for their lives, though the big match is West Ham v Manchester City, where a City win would all but capture the Premier League title, barring a mathematical miracle from Liverpool.