India T20 WC Squad – BCCI Selection Committee Meeting LIVE: The BCCI is set to pick Indian Squad for T20 World Cup…
India T20 WC Squad – BCCI Selection Committee Meeting LIVE: The BCCI is set to pick Indian Squad for T20 World Cup on September 16. As reported earlier by InsideSport, the selectors and the team management are still unsure about the fitness of premier pacer Jasprit Bumrah. Both Bumrah & Harshal Patel have been called to NCA for FITNESS Test: Follow ICC T20 World Cup LIVE Updates with InsideSport.IN
"There is few days for squad submission. We need fitness updates on Jasprit and Harshal. So, once everything is there, we will announce the squad. Jasprit is expected to be at the NCA this week for injury assessment. We will know more then," a selection committee member told InsideSport.
India T20 WC Squad: Mohammed Shami set to return in Indian squad for Australia series, selector awaiting 'Jasprit Bumrah fitness…
India T20 WC Squad: Selectors waiting for FITNESS report on Jasprit Bumrah
India T20 WC Squad: India Squad for T20 World Cup to be selected on 16th September, Jasprit Bumrah, Harshal Patel called for FITNESS TEST: Follow LIVE UPDATES
BCCI Selection Committee Meeting – Is Bumrah fit? Bumrah has been out of action since the England tour in July due to a back injury. Harshal Patel is also recovering from a rib injury.
Both have reached NCA for the fitness assessment. According to the sources at NCA, Harshal is completely ready for the comeback but Bumrah still stays doubtful.
Patel has started bowling in the nets but Bumrah according to informed sources is still sometime away before he starts bowling again. The World Cup is still one month away. Selectors, Captain Rohit Sharma & Coach Rahul Dravid are eagerly waiting for final fitness report on Bumrah.
The T20 World Cup squad submission deadline is September 16th. The selection meeting will take place the same day.
India T20 WC Squad: Good news for fans, Harshal Patel 'Close to RECOVERY', likely to COME BACK against Australia, Follow LIVE Updates
Jadeja 'NOT AVAILABLE': Jadeja has had a surgery on his right knee and is completely ruled out of the T20 World Cup.
For Harshal though, things are looking good. He is close to recovery and could make a comeback for the Australia and South Africa series at home.
"His (Harshal Patel) recovery is going great. In fact, he is very close to recovery. He is still at the NCA and will have a fitness test next week to understand how he is progressing. We hope that he will be available for the Australia series," a selection committee member told InsideSport.
Jasprit Bumrah: Back injury (Expected return to be determined)

Ravindra Jadeja: Knee Injury (Undergoes knee surgery) – Completely RULED OUT of T20 World CUP

Harshal Patel: Rib Injury (Expected to return for Australia series)
India T20 WC Squad: Selectors waiting for FITNESS report on Bumrah & Harshal, T20WC squad announcement likely after Asia Cup FINAL, Follow LIVE Updates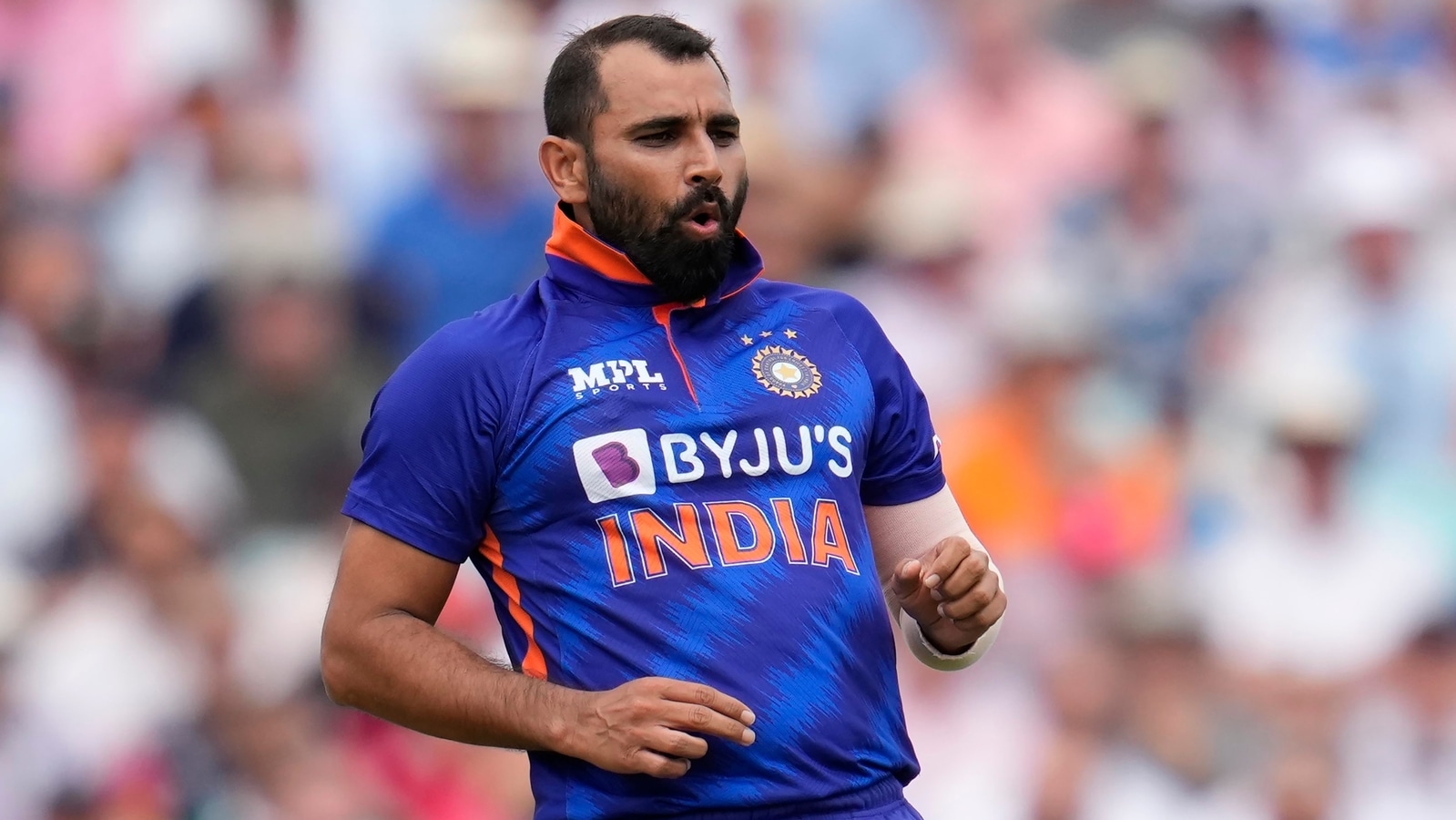 India T20 WC Squad: Why is taking so long for BCCI to announce the squad?
England, Australia and South Africa have already named their World Cup squads.

While Rohit Sharma already hinted that 80-90% of India's squad is set, the injuries have derailed plans.

Mohammed Shami is on standby in case Jasprit Bumrah is ruled out.

However, before taking a call on Shami, the selectors want to have a clear idea about Bumrah's injury.

Bumrah who is nursing a back injury is expected to return to the NCA this week for an injury assessment.

Ravindra Jadeja is unlikely to make it to the T20 World Cup with a knee injury.

Harshal Patel is likely to return for Australia & South Africa series. He is currently at the NCA, undergoing rehab for rib injury.

Squads for T20 World Cup, Australia & South Africa T20 series besides ODI squad will be announced together – Expected DATE of Announcement is 16th SEPTEMBER
Follow InsideSport on GOOGLE NEWS / Follow T20 World Cup 2022 Live Updates with InsideSport.IN.
Related