Virat Kohli New Haircut – IND vs AUS LIVE: Former Indian skipper Virat Kohli is back in form with a century in…
Virat Kohli New Haircut – IND vs AUS LIVE: Former Indian skipper Virat Kohli is back in form with a century in just concluded Asia CUP. Kohli is gearing up for new challenge vs Australia with a NEW-LOOK. Ahead of joining the team in Mohali on Sunday, the 33-year-old got a new haircut. He looked very stylish in his new-look and intend to continue the same during the T20 World CUP: Follow India vs Australia LIVE Updates on InsideSport.IN 
Also Read: IND vs AUS LIVE: Mohammed Shami OUT of Australia series after testing Covid-19 positive, Umesh Yadav surprise replacement, Follow LIVE
IND vs AUS LIVE: Rohit Sharma, Virat Kohli & Co arrive in Mohali. Follow India's PRACTICE Session LIVE
Virat Kohli New Haircut: Virat Kohli gets NEW-Trendy look with NEW HAIRCUT, joins team in Mohali for Australia series: Check OUT & Follow IND vs AUS LIVE

Virat Kohli New Haircut: Back in form, Virat Kohli gears UP for T20 World Cup with NEW HAIRCUT, joins team in Mohali for Australia series, Check OUT
On Saturday, hairstylist Rashid Salmani posted a video on his Instagram page where he can be seen with Virat Kohli. Salmani shared a couple of photos of Kohli sporting the new hairstyle on which he wrote "New look for King Kohli". Although, there isn't a too much of a new look, the post has garnered a good attention on the social media platform.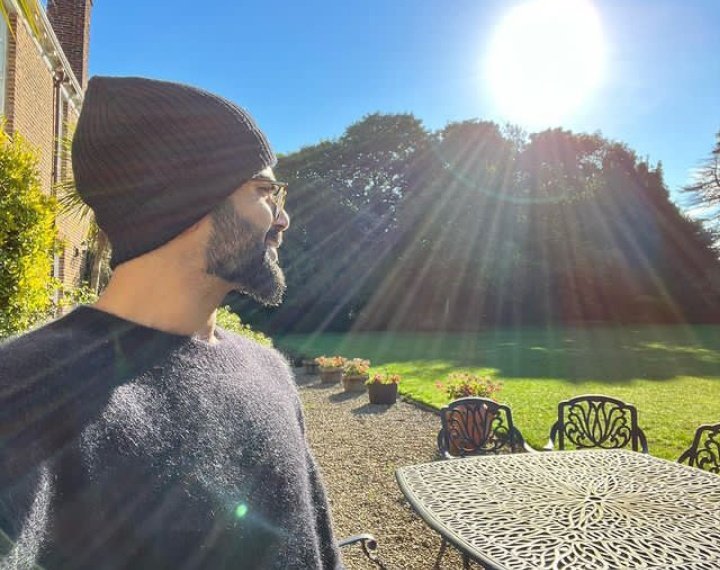 Kohli is in good headspace at the moment as he finally ended his century drought that stretched for 1020 days with a 122 run knock against Afghanistan recently in the Asia Cup Super 4 match. Although India did not reach the final, Kohli's has made great use of the tournament to come back to form with the bat. He finished the tournament as India's highest scorer by amassing 276 runs in 5 matches.
This augurs well for India as Kohli's form will be crucial for the side as they are about to begin their T20 World Cup campaign in less than two months from now. However, India's next big challenge is the upcoming T20 series against Australia that begins on 20th September at Punjab Cricket Association Stadium in Mohali.
Virat Kohli New Haircut: Back in form, Virat Kohli gears UP for T20 World Cup with NEW HAIRCUT, joins team in Mohali for Australia series, Check OUT
Related